Want to submit? We suggest first reading pieces already published on the site, then checking out our conversation about why we began Chronically Lit, and our Six Questions For interview to better understand what we are and are not looking for.
We consider chronic illness-related submissions of writing, art, and comics via submittable. Note that we get 100 free submissions per month, then only fee-based submissions remain open until the first of the next month. If you do not want to pay to submit, try to submit early in the month. We pay contributors a $10 token amount per publication.
At this time, we only consider full submissions, not pitches. If you want to give us a head's up on chronic illness in the media for  a link roundup, please tweet at us or email us. Otherwise, use the link below for submissions: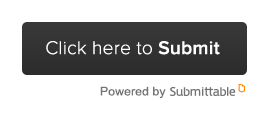 Rights Details
We ask for first serial rights (meaning no one else has published the work before in print or online) and electronic archival rights (meaning we are allowed to keep your work online forever). Our rights are nonexclusive (meaning you can republish the work elsewhere later). If you do republish the work, we'd like to be mentioned as the first publisher.